1.00 CT Round Cut Diamond Heart Pendant Love Necklace 14K Yellow Gold Over
商品説明

 

 

 
商品名
1.00 CT Round Cut Diamond Heart Pendant Love Necklace 14K Yellow Gold Over Sterling Silver 18 Cable Chain Valentine Day
ブランド名
商品コメント
Elegantly Crafted in Highest Quality 925 Sterling Silver for Luxurious Shine and Feel. All our products are hypo allergenic and does not cause any irritation to the skin.
Stone Created Diamond Total Carat Wt. 1.00 CT
Metal 925 Sterling Silver
Best Gift for /women/girls/ Girlfriend/ Lovers/Mom. Best Birthday Christmas Mother"s Day Valentine"s day Present Ever!!! Makes a wonderful gift for any occasion.
This Is Not a Factory Made Item. This Is a Hand Crafted Item From a Talented Designer. Each Item Is Made Individually For You.
HAPPINESS GUARANTEED We make all our products inhouse and offer a Lifetime Warranty against defects. Every piece is handcrafted and meticulously inspected and packaged with care. Enjoy hasslefree returns and exchanges for 30 days after purchase. If you aren't completely happy with your purchase for any reason please get in touch so we can make it right right away.
PERFECTLY GIFTABLE This unique jewelry is our exclusive design making this piece a sentimental present for wives mothers and grandmothers. Want to surprise your girlfriend on Valentine's Day Need a birthday gift idea for your partner mom daughter sister granddaughter or best friend This special piece is ready for giving. Or treat yourself and be dressed to impress for a girl's night out date party holiday celebration or any event!
TOP QUALITY AMERICAN MADE ? Claddagh Gold is a familyrun small business with experience in jewelry going back decades. Today our workshop is located right in the heart of Los Angeles California; all our pieces are made in the USA by our closeknit team of resident goldsmiths. Each and every piece is designed by hand brought to life in solid gold and polished to perfection by our experienced group of designers and artisans. Wear our lovingly handcrafted jewelry with pride.
HE GLEAM OF SILVER ? This gorgeous solid silver jewelry adds a touch of luxury to your look. Crafted of 100% genuine precious metal you will fall in love with its unique styling. Make this design from our collection your signature piece and you'll win compliments every time you wear it.
商品カテゴリ

KS Webstoreヤフー店

ファッション

レディース

ファッション
腕時計、アクセサリー
レディースアクセサリー
ネックレス、ペンダント

商品コード

YS0000045637622914
14K Yellow Gold Over Round Cut 1.00Ct Round Diamond Heart Shape Pendant Necklace,1.00CT Round Cut Diamond Heart Pendant Necklace For Womens 14K Yellow Gold Over,14k Yellow Gold Over 1.00 Ct Round Cut Diamond Heart Shape Pendant 18,1.00CT Round Cut Diamond Heart Pendant Necklace For Womens 14K,1.00 Ct Round Cut Simulated Diamond Heart Pendant Necklace 14K White Gold Finish,1.00 CT Round Cut VVS1/D Diamond Cluster Heart Shape Love - Etsy,1.00ct.tw Diamond Heart Necklace on 14K White Gold Diamond - Etsy,1.00ct.tw Diamond Heart Necklace on 14K White Gold Diamond - Etsy,14k Yellow Gold 1.00 CT Diamond Heart Pendant Necklace, 4.2gm, 18,Yellow Gold Diamond Heart Necklace - DPHT0237,The Diamond Deal .25-1.00 Carat Round Brilliant Solitaire Lab-Grown Diamond Solitaire Pendant Necklace For Women Girls infants | 14k Yellow or White,Reine Diamond Heart Pendant,1.00 Ct Round Cut Simulated Diamond Heart Pendant Necklace 14K White Gold Finish,Amazon.com: 1 Carat Diamond Heart Pendant Necklace in 14k White,1.00 ct. t.w. Diamond Heart Cluster Pendant Necklace in 14kt White Gold,Diamond Heart Necklace 2 ct tw Round-cut 14K White Gold,Diamond Heart Pendant Necklace 18 Inches in Platinum Over Sterling Silver 1.00 ctw,Diamond Heart Necklace 1 ct tw Round-cut 14K Yellow Gold,1.00 Ct Round Cut Diamond Heart Shape Pendant Necklace In 14K White Gold Finish,Solid Gold 1.00 ct. Diamond Bezel Solitaire Charm Necklace,Maulijewels 14K White Gold1.00 Carat Diamond Heart Pendant Necklace with 18,Diamond Ruby Puff Heart Pendant Necklace in 12k and 14k Yellow Gold,Diamond Heart Pendant Necklace 18 Inches in Platinum Over Sterling Silver 1.00 ctw,Diamond Heart Necklace 1/10 ct tw Round-Cut 10K Yellow Gold 18,1 Carat Diamond Heart Pendant Necklace 14K White Gold,Unstoppable Love Diamond Heart Necklace 1/3 ct tw Round-cut 10K White Gold 19,Vintage 1.00ctw Round Diamond Heart Pendant in 14k Yellow Gold - 20,$3,250 14K White Gold 1.00ct Round Graduated Diamond Heart Pendant 18,1.00 ct. t.w. Diamond Heart Pendant Necklace in 18kt Gold Over Sterling,Diamond Heart Necklace 1/2 ct tw Round 14K Yellow Gold 18,,27380円1.00 CT Round Cut Diamond Heart Pendant Love Necklace 14K Yellow Gold Overファッション腕時計、アクセサリーDiamond Heart Necklace 2 ct tw Round-cut 14K White Gold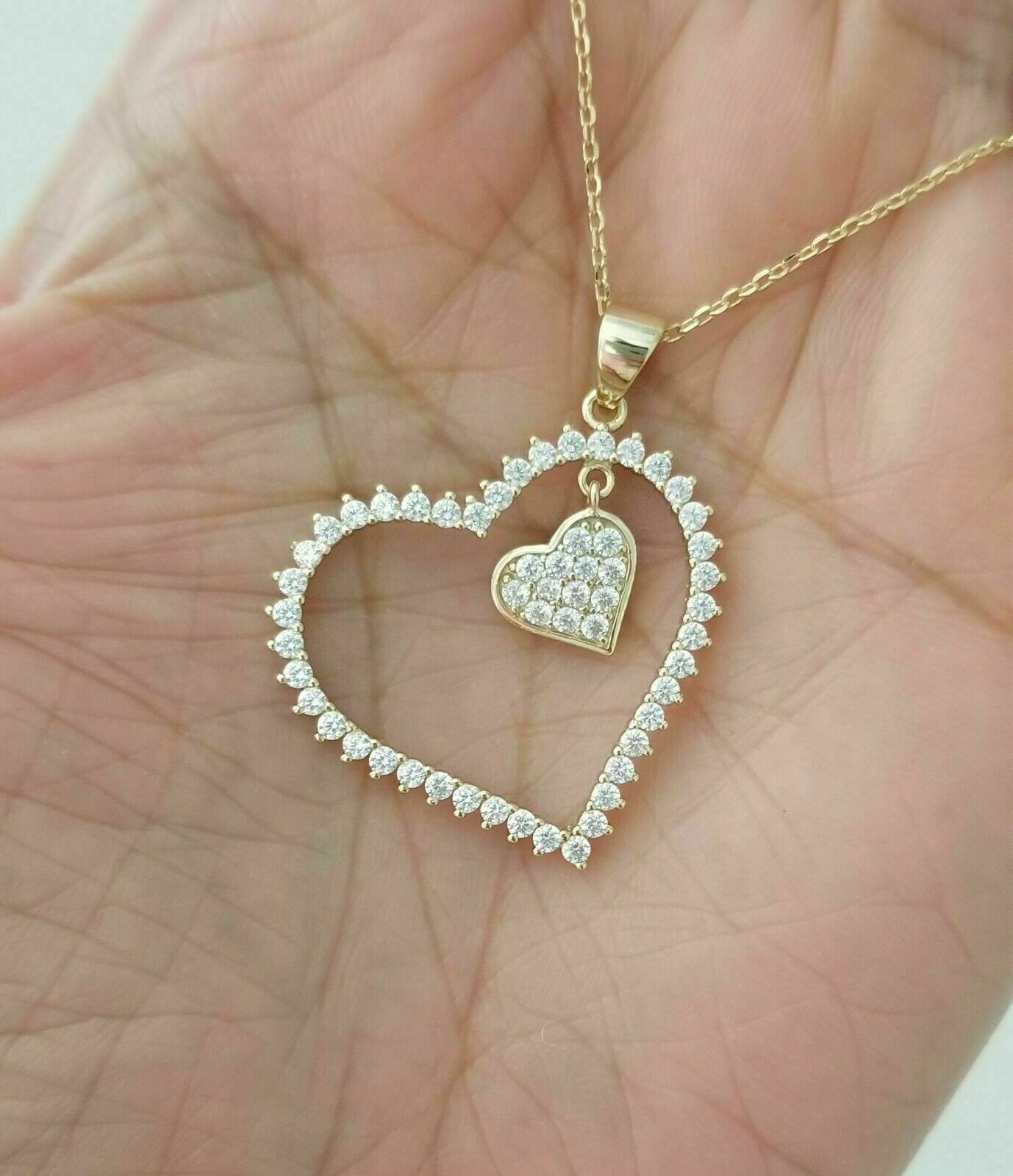 14K Yellow Gold Over Round Cut 1.00Ct Round Diamond Heart Shape Pendant Necklace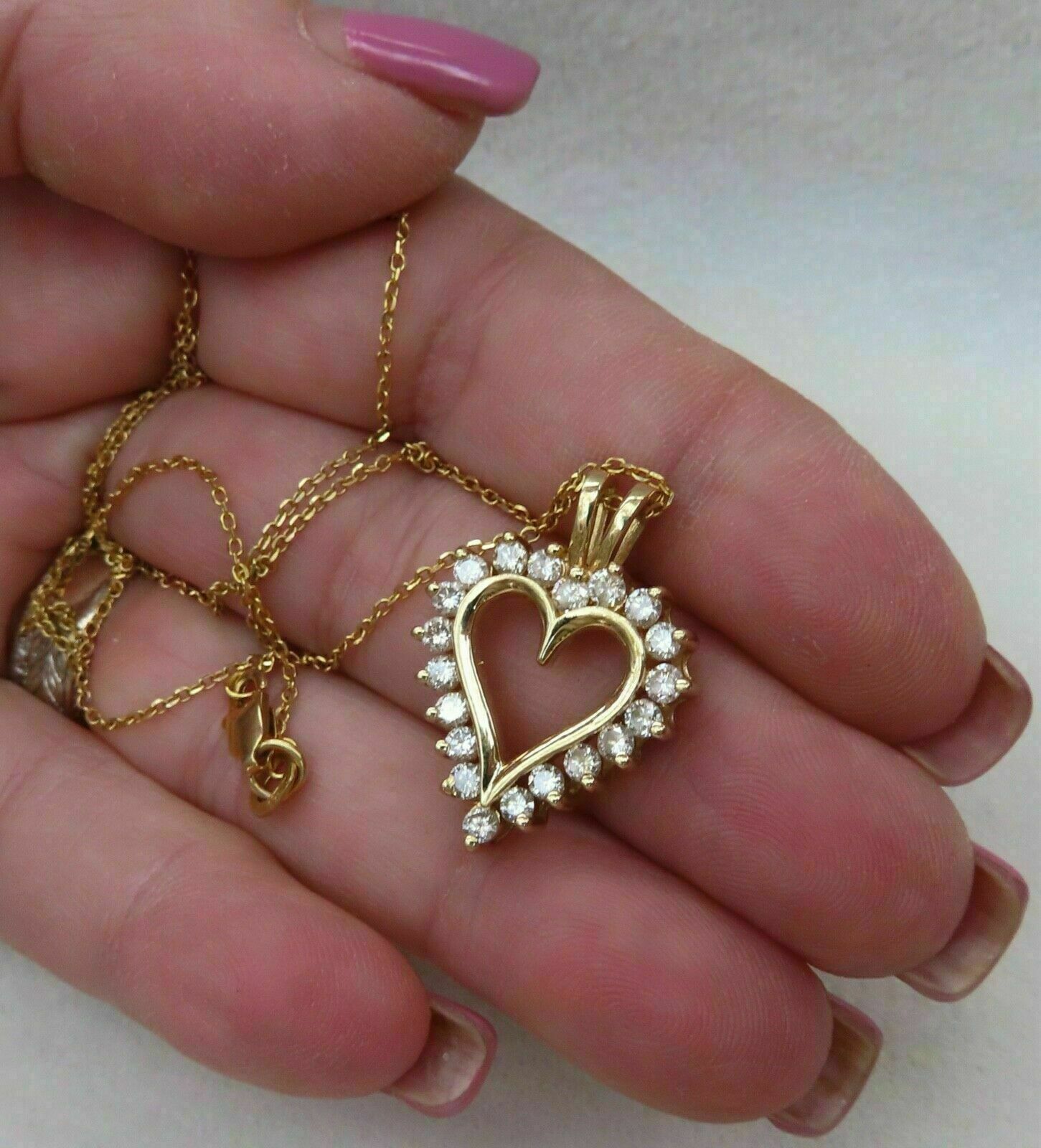 1.00CT Round Cut Diamond Heart Pendant Necklace For Womens 14K Yellow Gold Over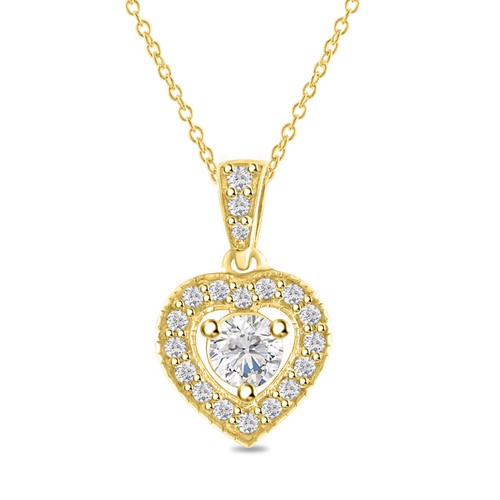 14k Yellow Gold Over 1.00 Ct Round Cut Diamond Heart Shape Pendant 18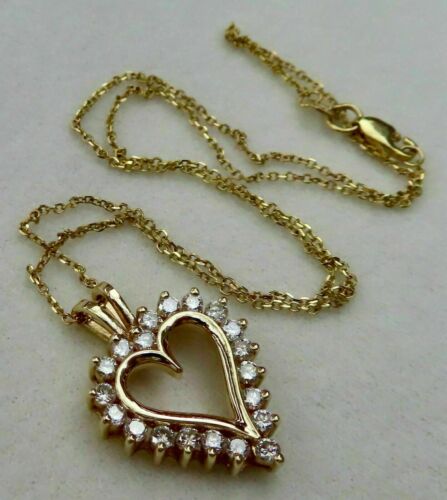 1.00CT Round Cut Diamond Heart Pendant Necklace For Womens 14K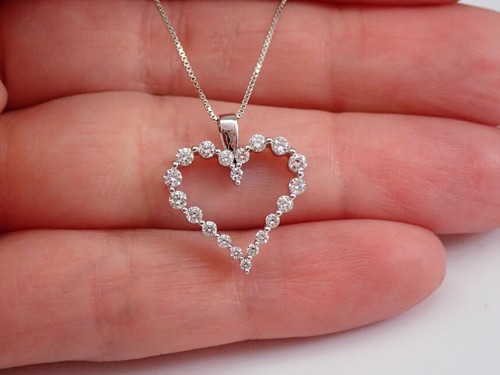 1.00 Ct Round Cut Simulated Diamond Heart Pendant Necklace 14K White Gold Finish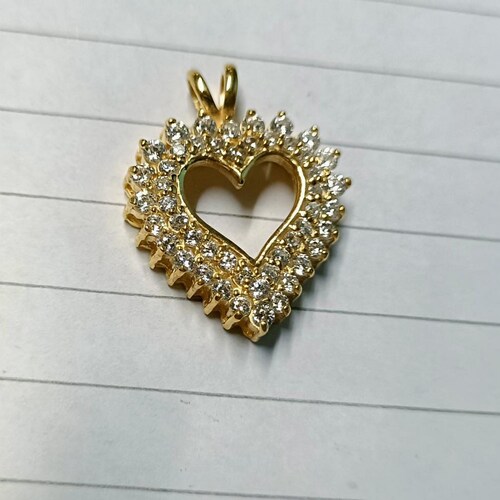 1.00 CT Round Cut VVS1/D Diamond Cluster Heart Shape Love - Etsy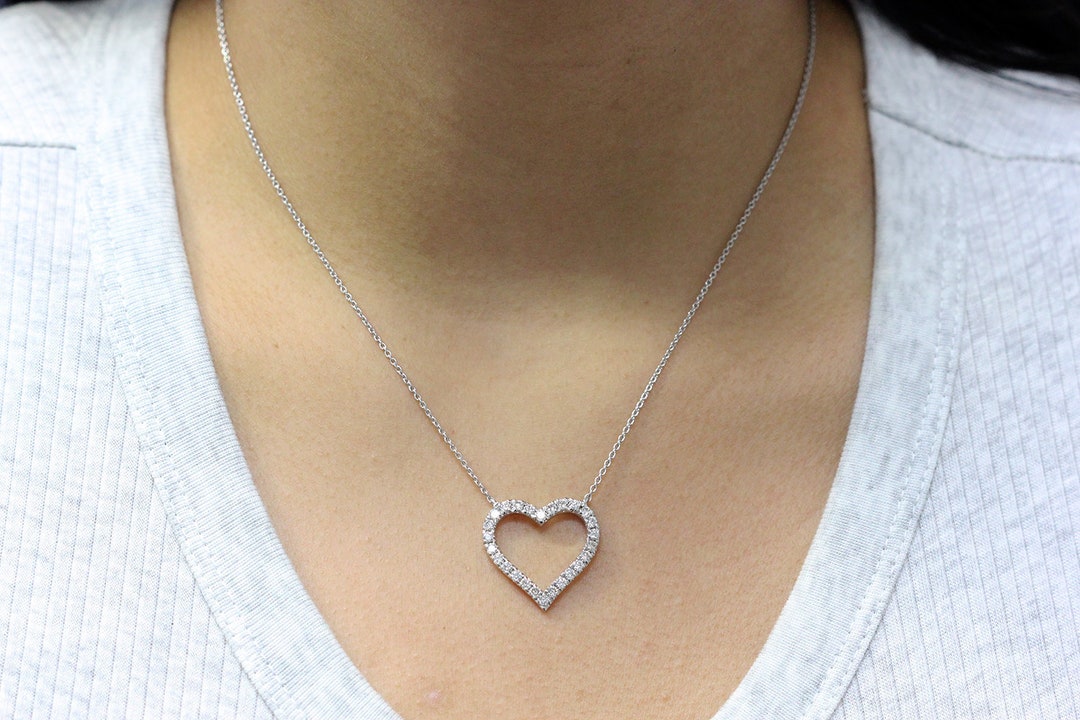 1.00ct.tw Diamond Heart Necklace on 14K White Gold Diamond - Etsy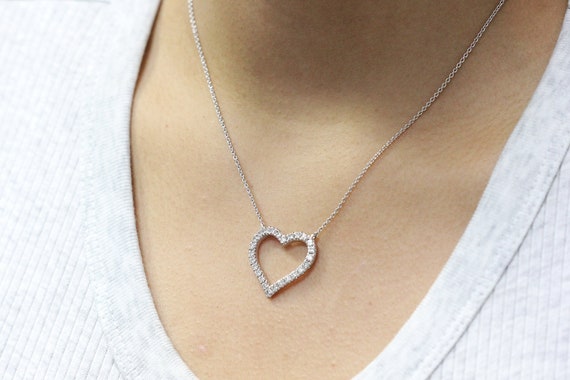 1.00ct.tw Diamond Heart Necklace on 14K White Gold Diamond - Etsy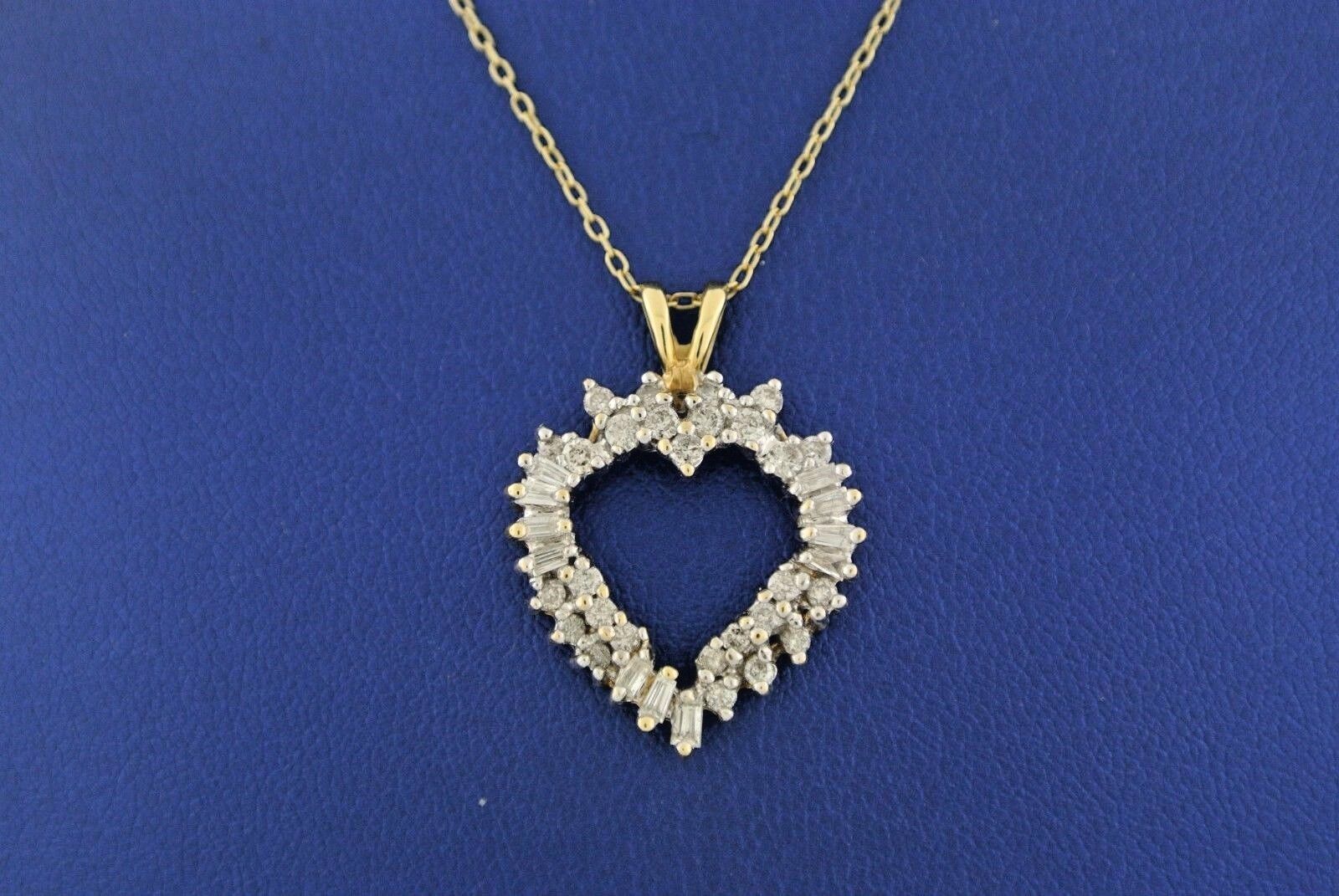 14k Yellow Gold 1.00 CT Diamond Heart Pendant Necklace, 4.2gm, 18
Yellow Gold Diamond Heart Necklace - DPHT0237
The Diamond Deal .25-1.00 Carat Round Brilliant Solitaire Lab-Grown Diamond Solitaire Pendant Necklace For Women Girls infants | 14k Yellow or White
Reine Diamond Heart Pendant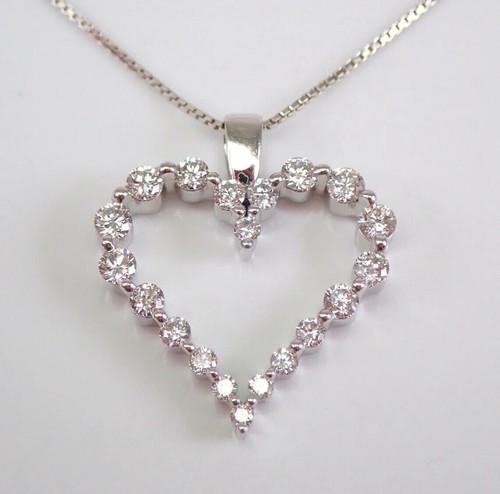 1.00 Ct Round Cut Simulated Diamond Heart Pendant Necklace 14K White Gold Finish
Amazon.com: 1 Carat Diamond Heart Pendant Necklace in 14k White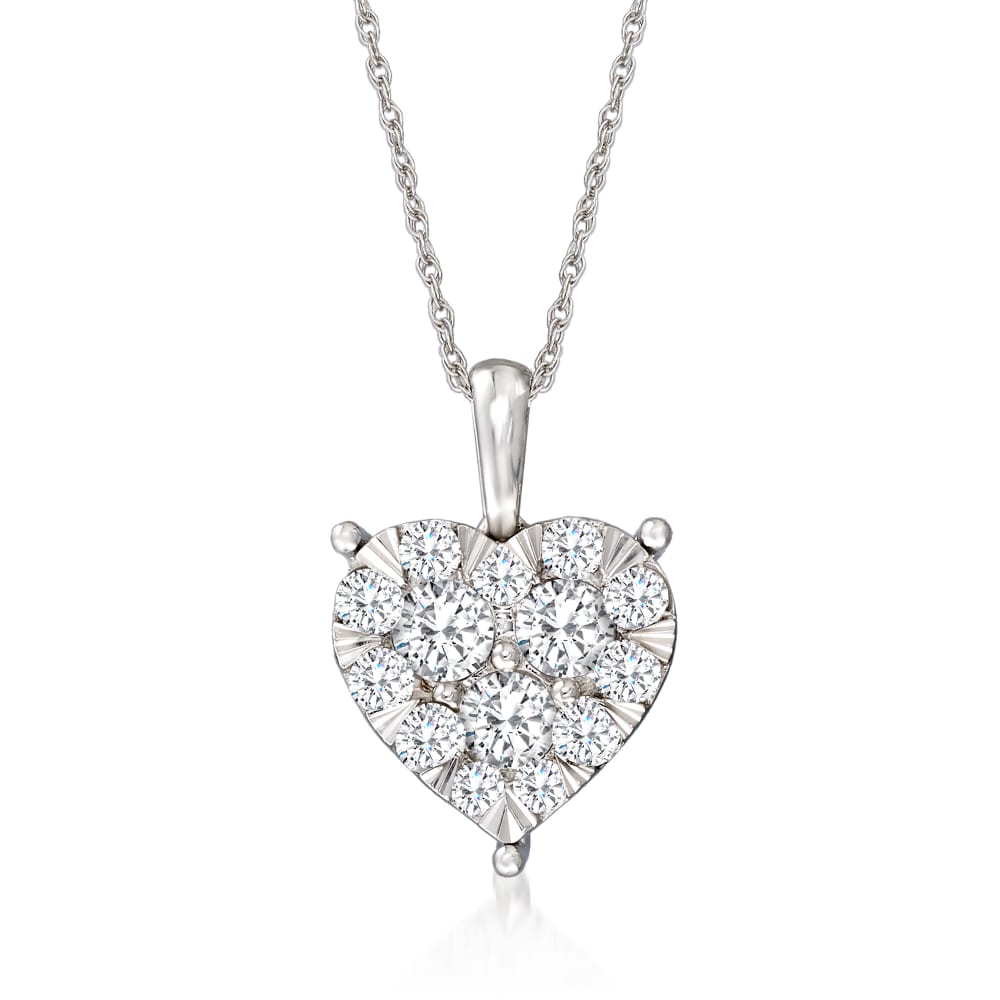 1.00 ct. t.w. Diamond Heart Cluster Pendant Necklace in 14kt White Gold
Diamond Heart Necklace 2 ct tw Round-cut 14K White Gold
Diamond Heart Pendant Necklace 18 Inches in Platinum Over Sterling Silver 1.00 ctw
Diamond Heart Necklace 1 ct tw Round-cut 14K Yellow Gold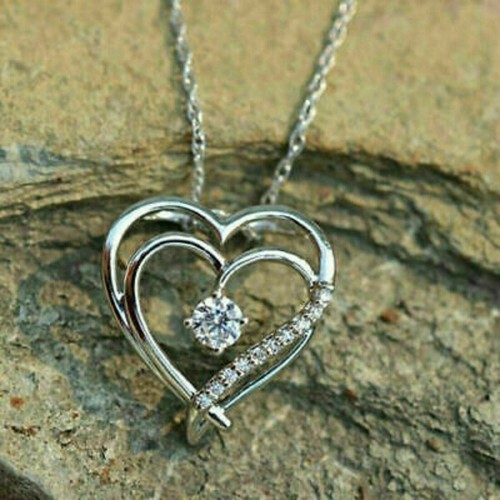 1.00 Ct Round Cut Diamond Heart Shape Pendant Necklace In 14K White Gold Finish
Solid Gold 1.00 ct. Diamond Bezel Solitaire Charm Necklace
Maulijewels 14K White Gold1.00 Carat Diamond Heart Pendant Necklace with 18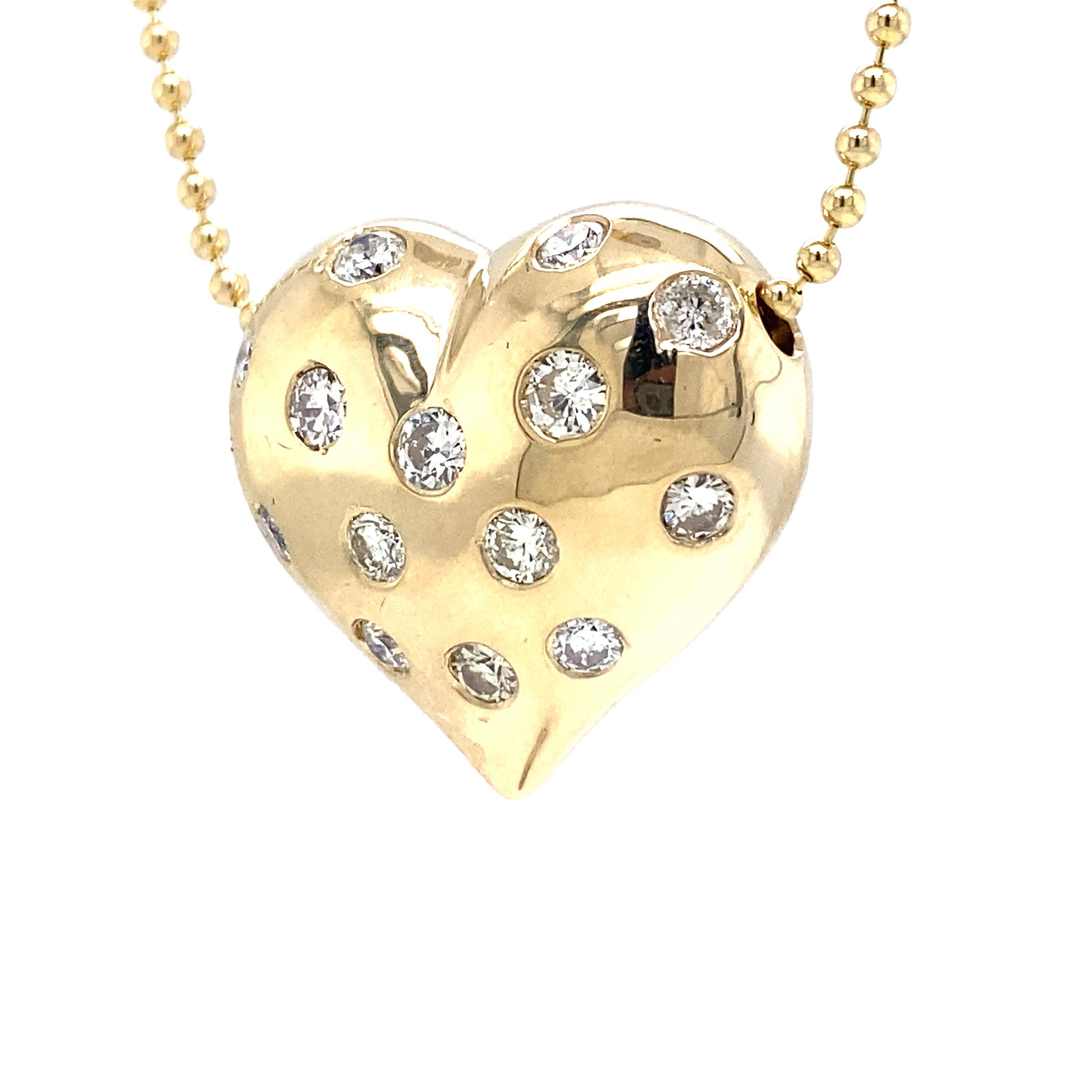 Diamond Ruby Puff Heart Pendant Necklace in 12k and 14k Yellow Gold
Diamond Heart Pendant Necklace 18 Inches in Platinum Over Sterling Silver 1.00 ctw
Diamond Heart Necklace 1/10 ct tw Round-Cut 10K Yellow Gold 18
1 Carat Diamond Heart Pendant Necklace 14K White Gold
Unstoppable Love Diamond Heart Necklace 1/3 ct tw Round-cut 10K White Gold 19
Vintage 1.00ctw Round Diamond Heart Pendant in 14k Yellow Gold - 20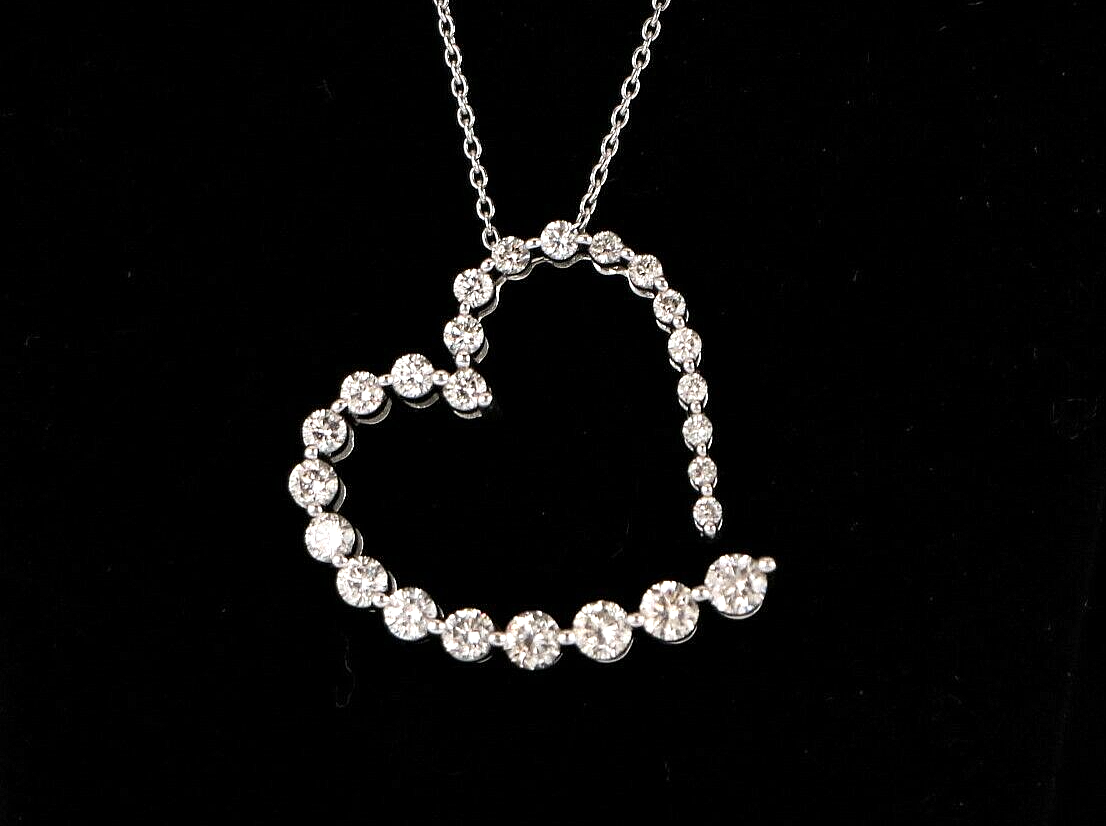 $3,250 14K White Gold 1.00ct Round Graduated Diamond Heart Pendant 18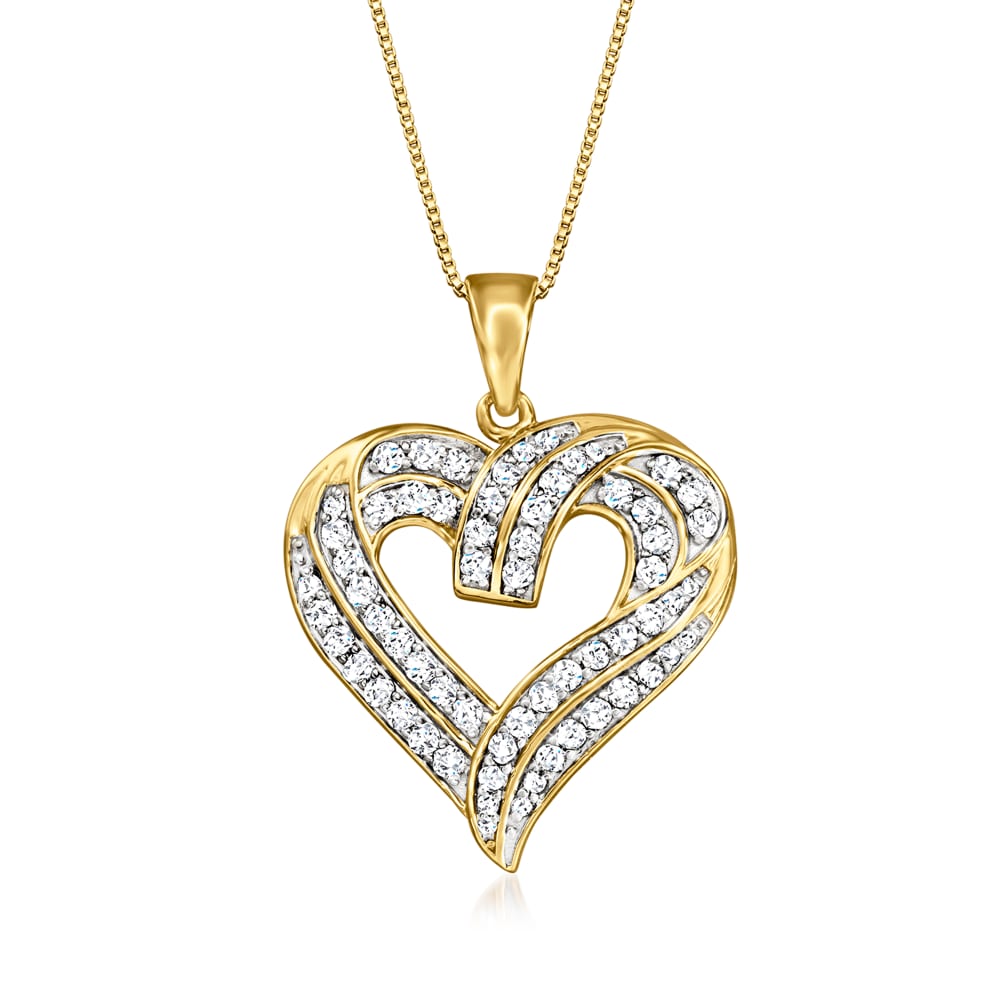 1.00 ct. t.w. Diamond Heart Pendant Necklace in 18kt Gold Over Sterling
Diamond Heart Necklace 1/2 ct tw Round 14K Yellow Gold 18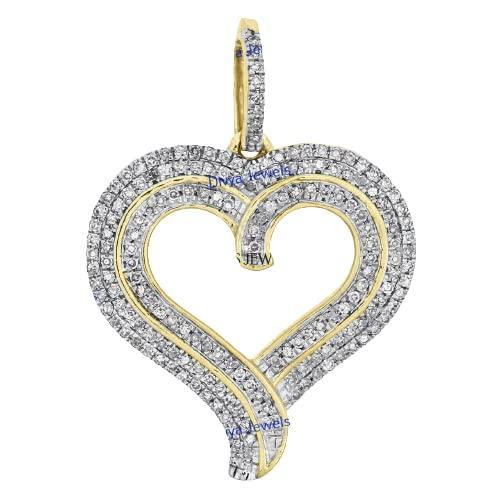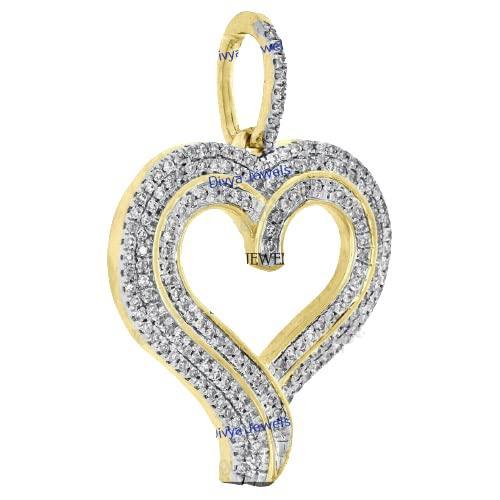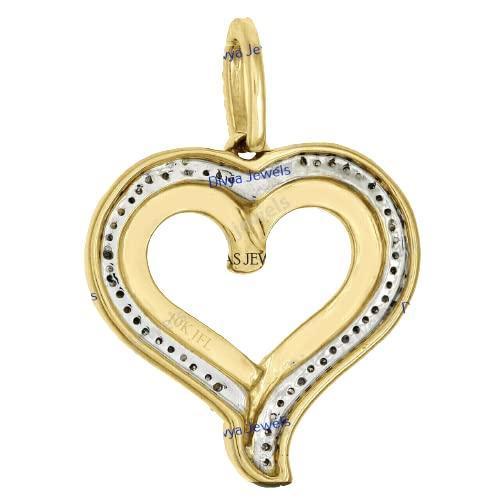 1.00 CT Round Cut Diamond Heart Pendant Love Necklace 14K Yellow Gold Over
1.00 CT Round Cut Diamond Heart Pendant Love Necklace 14K Yellow Gold Over